Professional Development Conference
The Annual PDC targets supervisory, technical and support employees in higher education. This full-day event features a keynote speaker followed by multiple concurrent break-out sessions which are designed to meet a broad range of participant interests and needs.
If you have questions, please contact your local KCPDC representative.
2019 Conference
Wednesday May 22, 2019
MidAmerica Nazarene University, Cook Center Building
2030 E. College Way
Olathe, KS 66062
Theme: Navigating the Future of Higher Education

2019 Conference Presentations and Handouts
Keynote Speaker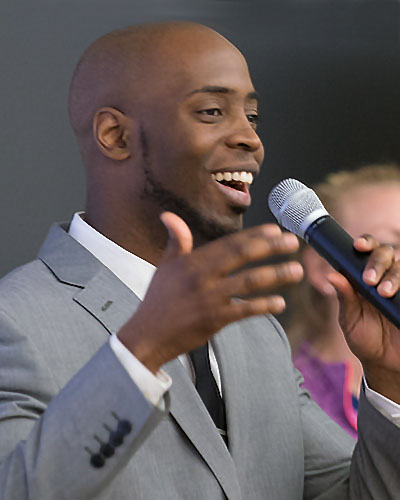 Dr. Wes Parham, Executive Director/CEO of the Urban Scholastic Center
Wes Parham MBA Ph.D. is a higher education professional and Organizational Consultant at WEEW Consulting. He also serves as the Executive Director/CEO of the Urban Scholastic Center located in Kansas City, KS. He is a national speaker in the areas of student development, organizational innovation, and organizational leadership. With his unique mix of social commentary, humor, and scholarship Dr. Wes has presented to thousands of students, professionals, and individuals and has established himself as a dynamic voice in today's culture.
Learn more about Wes, including information on his book, BE A HATER: A Polemic on the Hater Mindset at DrWesParham.com
Committed to providing professional development opportunities for the faculty and staff of its member institutions.