Enhancing Teaching & Learning Conference
2021 Conference

Saturday, March 6, 2021
Program: Schedule & Presenter Information
This is a virtual event.
Zoom information will be provided to you by your KCPDC representative.
Keynote Speaker
Dr. Kevin Kelly
Educational Advisor
Association of College and University Educators (ACUE)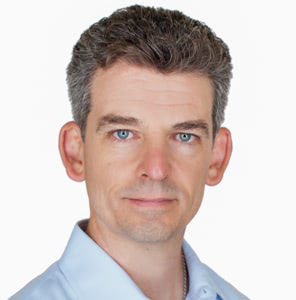 Dr. Kelly is the Educational Advisor at ACUE. He serves as a Lecturer in Education at San Francisco State University, where he has taught graduate and undergraduate classes since 1999, and has taught at Santa Clara University as well. Throughout almost 20 years in higher education, Kelly has advanced and supported professional development efforts for higher education faculty and campus leaders. Immediate alignment with both ACUE's mission and the team's passion attracted him to join.
Kelly was Director of Wiley Learning Institute at John Wiley & Sons, where he and his team forged strong partnerships with higher education institutions, built a subscription library, and provided interactive online events with content by renowned authors and educational thought leaders. Prior to Wiley Learning Institute, Kelly served for over 12 years at San Francisco State University, managing two Academic Technology teams – Online Teaching & Learning and Media Distribution & Support – leading the faculty development center, and co-directing a federal grant project funded through the US Department of Education. He has facilitated dozens of workshops and presentations nationally and internationally, at higher education institutions and online.
Kelly was a Regents Scholar at the University of California, Santa Cruz, where he earned his BA. He holds an MA in Instructional Technologies from San Francisco State University and an EdD in Organization & Leadership from University of San Francisco. Kelly has published numerous peer-reviewed book chapters and journal articles related to teaching, learning, and technology, and was a lead editor of the collaboratively authored book, Education for a Digital World 2.0: Innovations in Education. He has also published several online courses for the Education channel at Lynda.com.
The Enhancing Teaching & Learning conference is a KCPDC professional development event that provides an opportunity for educators to share their successes in the classroom. Typically, there are four conference tracks or themes to consider:
Engaging Students: How do you do it? Past conferences have addressed how to increase student interaction, techniques for making learning fun, experiential learning, learning communities, or thinking outside the box.
Technology in the Classroom: How do you use technology in the classroom. Examples might include new technology, effective use of the Internet in the classroom, or making technology an effective part of teaching.
Assessing Teaching and Learning: What are the methods used for assessing teaching and learning. Examples may include methods for assessment design, assessment for learning, assessment technologies, student involvement, or assessment feedback.
Professional Development Resources for Faculty: Where can faculty find information/training on active learning, instructional technology, course design, learning styles, assessment techniques, writing to learn, flipped classrooms and other resources.
Committed to providing professional development opportunities for the faculty and staff of its member institutions.